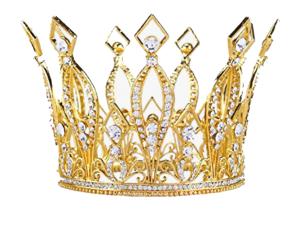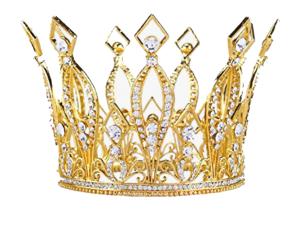 Coronation XXIX
Purchase the tickets here.
On behalf of The United Court of Austin & Emprex XXVIII, Ffire Stone & Empress XXVIII, Talor Brooks-Stone, we would like to invite one and all to the capital city of the great state of Texas for Coronation XXIX.
Hotel: Click here for hotel info
Theme:

Enchantment, A Night at Cinderella's Castle… where wonders magic and dreams come alive

Mail checks to: P.O. BOX 2567, Austin TX 78768
Protocol
Deadline is TBD
Please have your protocol typed on 8 ½ X 11 paper, 14" Arial font. Protocol may be emailed in advance to Evan Inell at evaninell@unitedcourtofaustin.org
Any protocol not submitted by August 7 will be accepted in Hospitality on Saturday from 11 am until 2 pm.
One title, one walk per person. If you are part of two courts, pick one. Only titles bestowed by Empress Jose' I, QM Nicole, or by the Reigning Monarchs of Austin will be accepted. No greeting or ball announcements. Monikers allowed for Reigning Monarchs only. No more than three last names. UCA reserves the right to edit all protocol.
Schedule of Events for Coronation XXIX
Please pre-purchase tickets to minimize congestion and waiting in lines during coronation weekend.
Friday, August 11th
Poolside Hospitality
Holiday Inn Midtown from 11 AM – 4 PM
In/Out of Town Show
Holiday Inn Midtown
Music accepted from 1 PM – 3 PM
Doors open at 5:00 PM
Late music accepted from 5:00 PM – 5:30 PM
Out of town show starts at 6:00 PM
Queen and King of Hippie Hollow
Saturday, August 12th – Coronation Day
Poolside Hospitality
Holiday Inn Midtown from 9 AM – 3 PM
Nelly Emperor Parade 1 PM
Queen and King of Hippie Hollow winners announced following parade
Protocol from 11 AM – 1 PM (outside the ballroom)
Rehearsal Time Slots
Coronation XXIX
Doors open Holiday Inn Midtown at 5 PM
Poolside hospitality starts immediately following Coronation until 2:00 AM
Sunday August 13th
Victory Brunch
Doors open Holiday Inn Midtown at 10:30 AM
Welcome Reign XXIX Monarchs at 11 AM
California Party 2023
Event time 3 PM – 7 PM
Location is TBD
Show and raffle prizes
CORONATION XXIX WILL BE HELD AT:
6000 Middle Fiskville Road
Austin, Texas 78752
Phone 512-451-5757
or call 1-800-315-2621
If you'd like to make reservations by phone, use group code UCA.
Otherwise, you can
And the Group Code will be automatically applied.
Room rates are $89.00 per night for a King size or 2-Double room.